There is no doubt that even just the THOUGHT of a boudoir photography session can be scary! When talking to women about scheduling a session, we get allllll kinds of questions. So here is a list of the top 12 most frequently asked questions to give you some insight on preparing for your very own boudoir session with us!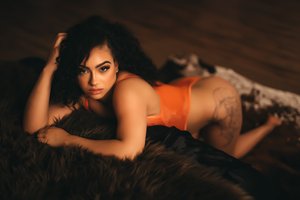 "Do you share my images?"
Our number 1 priority is making sure our clients are comfortable…ESPECIALLY when it comes to your privacy and your final images! This experience can be life-changing, but it is also nerve-wracking. You may just be learning how to love your body and you aren't quite ready to share your images with the world, or these images may be a gift for your partner and are for their eyes only, or you may have no reason at all other than you just don't want to share your images, and that is absolutely okay!! Rest easy knowing the decision to share your images publicly lies COMPLETELY in your hands.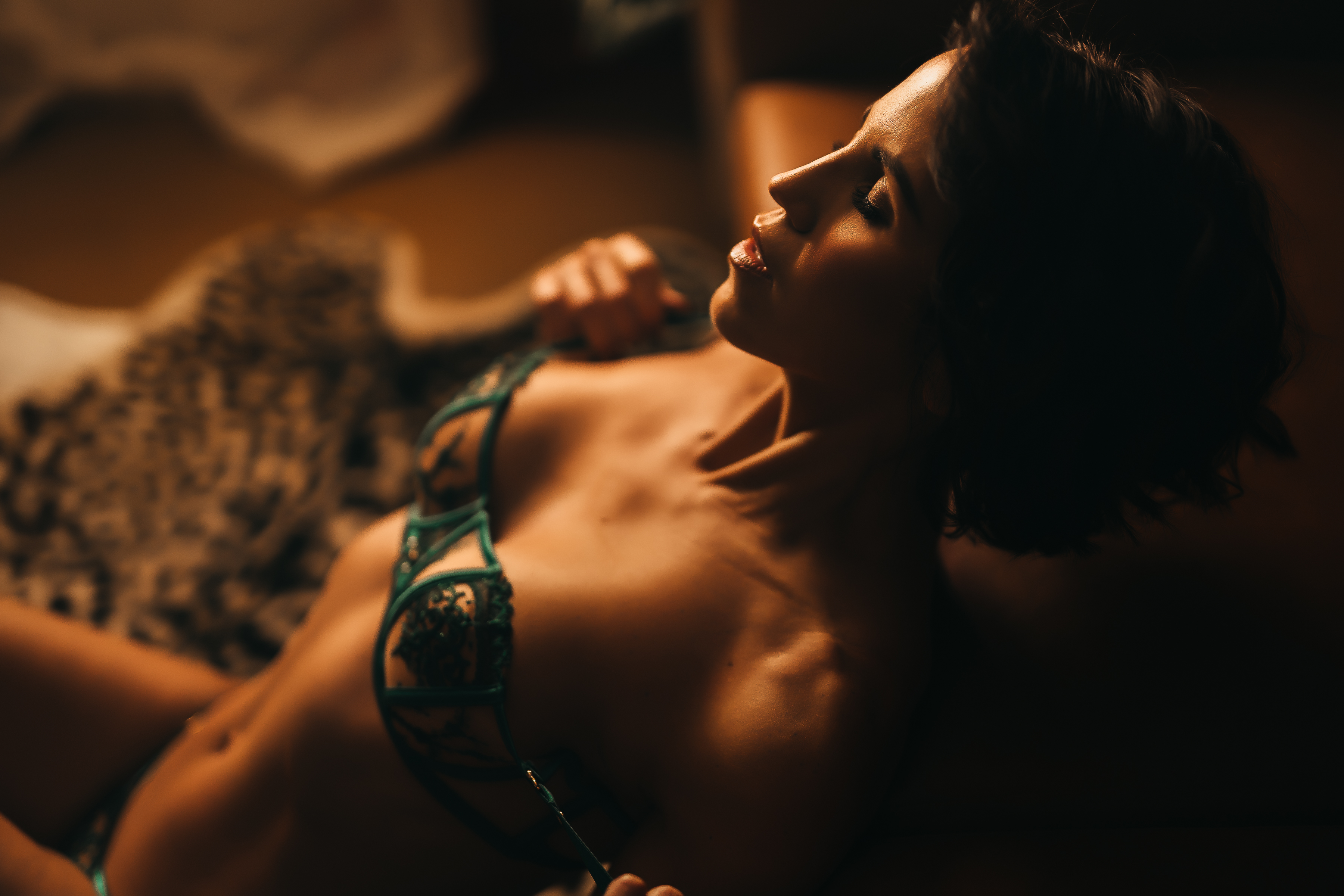 "Do I have to wear lingerie?"
Quick answer: No! Remember, your boudoir session is entirely about YOU. So if lingerie isn't your style, we can work together to come up with wardrobe ideas that will flatter your figure but still be within your comfort wheel-house.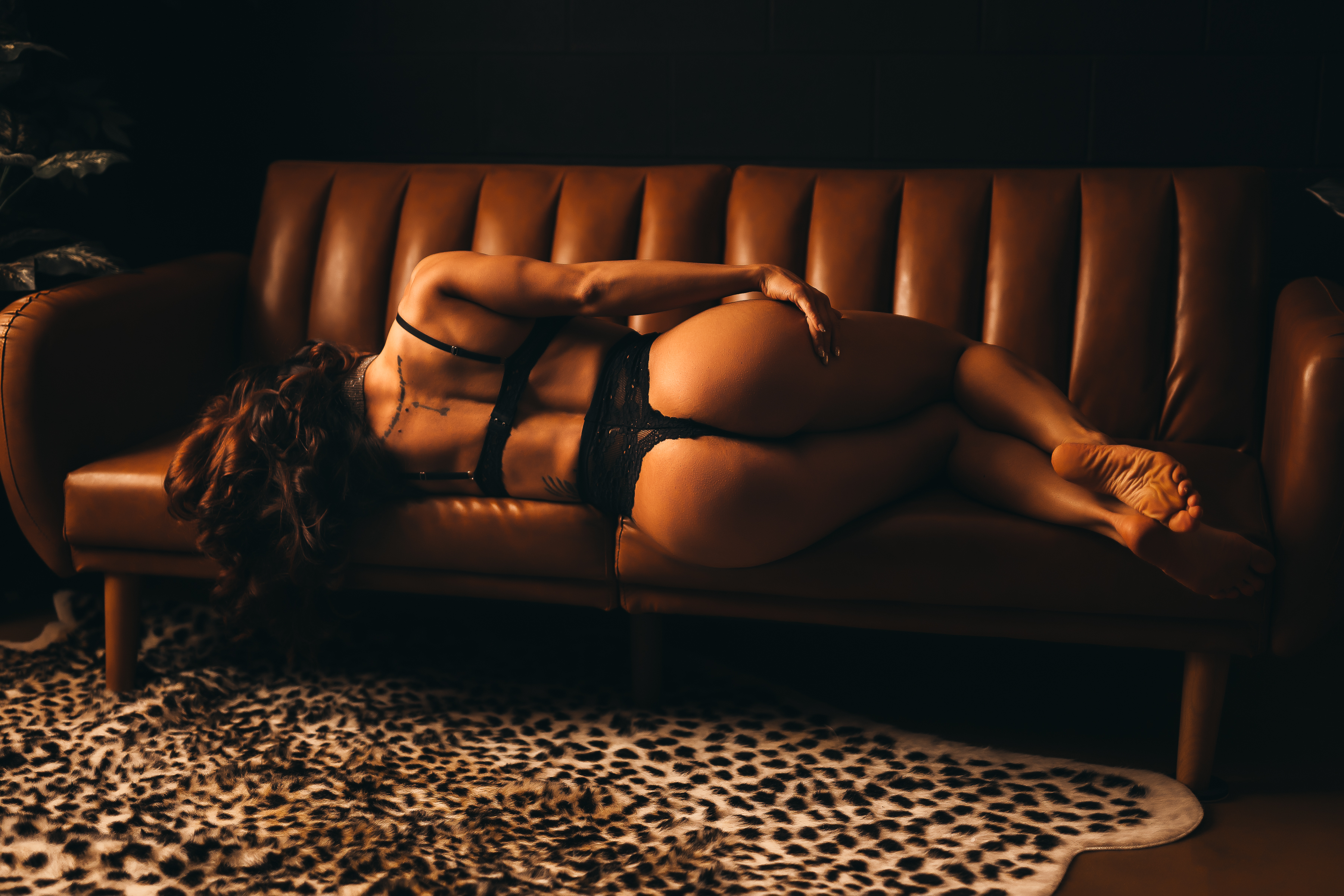 "Do you have payment plans?"
We offer a few payment options! Once your booking retainer is paid to book your photoshoot and get a date on our calendar, we can hop on the phone (or chat via text) and discuss the payment frequency and amounts for your desired collection. We have had clients make small weekly payments leading up to their shoot, as well as bi-weekly or monthly payments. You can even schedule your session up to 6 months in advance to give you plenty of time to have your collection paid in full prior to your session date (and redeem free bonuses by doing so!).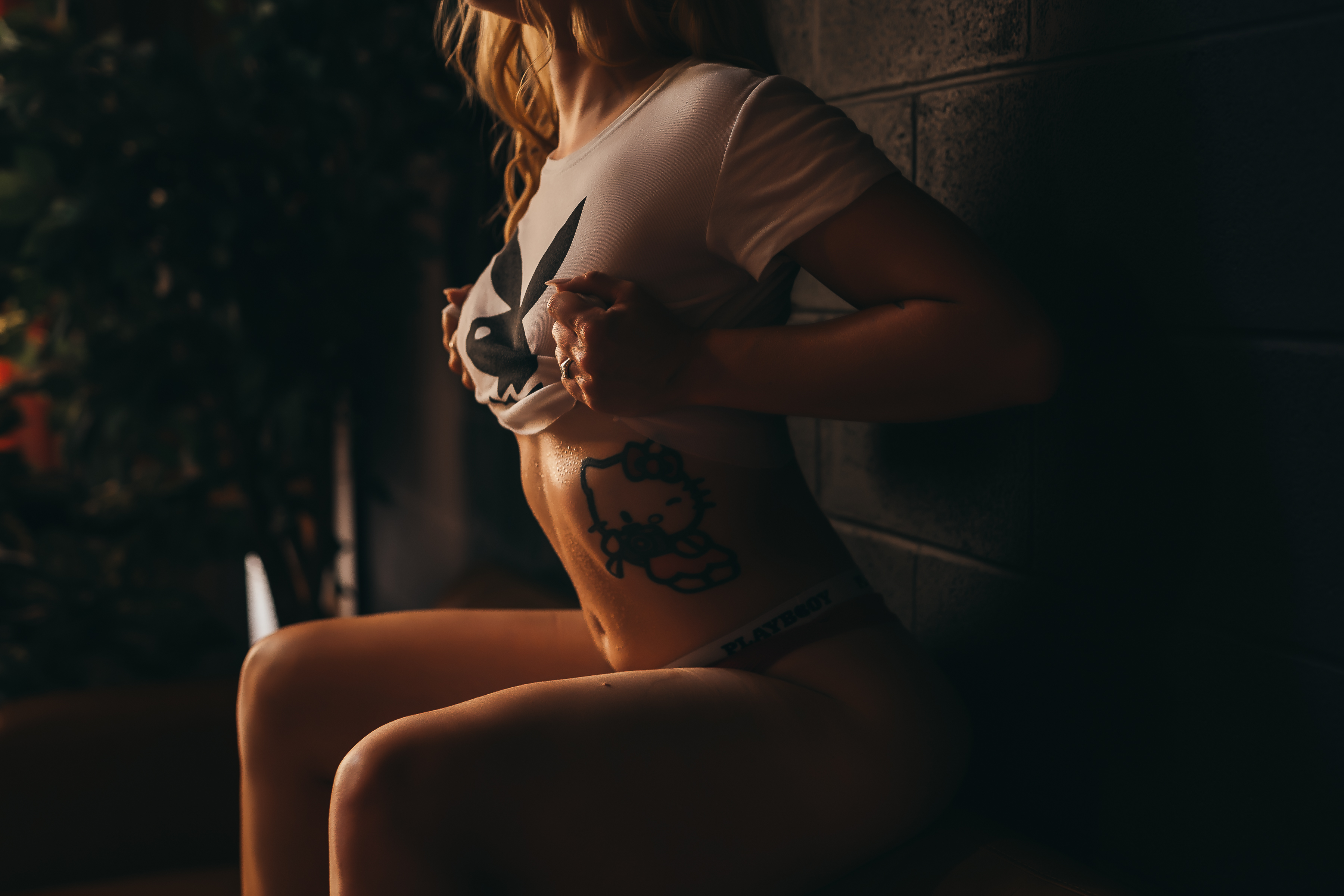 "Is hair and makeup included?"
Hair and makeup is included with all of our luxury boudoir sessions! We think it is important to take the time to get pampered, because this is your time! Hair and makeup is a great way to unwind prior to your photoshoot, get those nerves out, but also time to relax and just enjoy the pampering for once! You can work with us to create a look that takes you from everyday to SLAY, and if you find it easier to bring inspiration, you can do that too!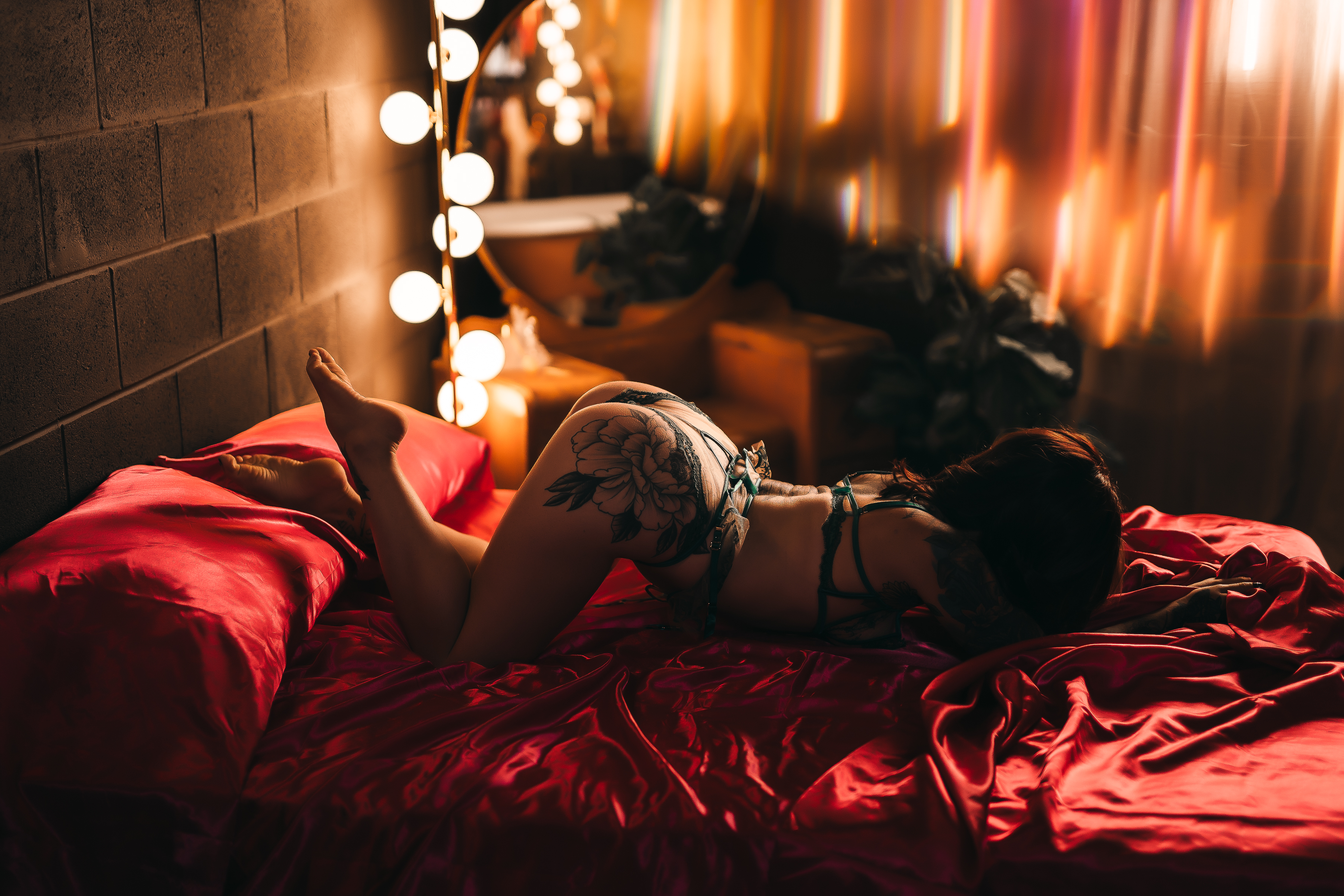 "Do you photoshop my images?"
Long and short answer: Yes and No. LOL. Your images will be just about perfect straight out of the camera, which you will be able to see during your session. (We show you the back of the camera throughout the day to really help your confidence soar!) That being said, when it comes to editing, we want you to look and feel your best. We send out a questionnaire to you prior to your photoshoot to really get an idea of the features you want to highlight during your session, but also those features or pain points you want us to avoid. Among our many strengths, posing and lighting is really our 'bread-and-butter', if you will. ALL of those answers in your initial questionnaire are kept in mind when it comes to posing, as well as editing. For editing, we will adjust lighting and shadows, fix skin tones, remove under eye circles, skin smooth, and remove anything that isn't permanent on your body such as pimples, bruises, etc. You are more than welcome to make requests on top of what we typically do, as our end goal is to have you looking at your images AMAZED and in AWE of what you are seeing. Most of our clients see their images for the first time and absolutely fall in love! So yes, we edit your images, but we edit them to still be you. You'll see.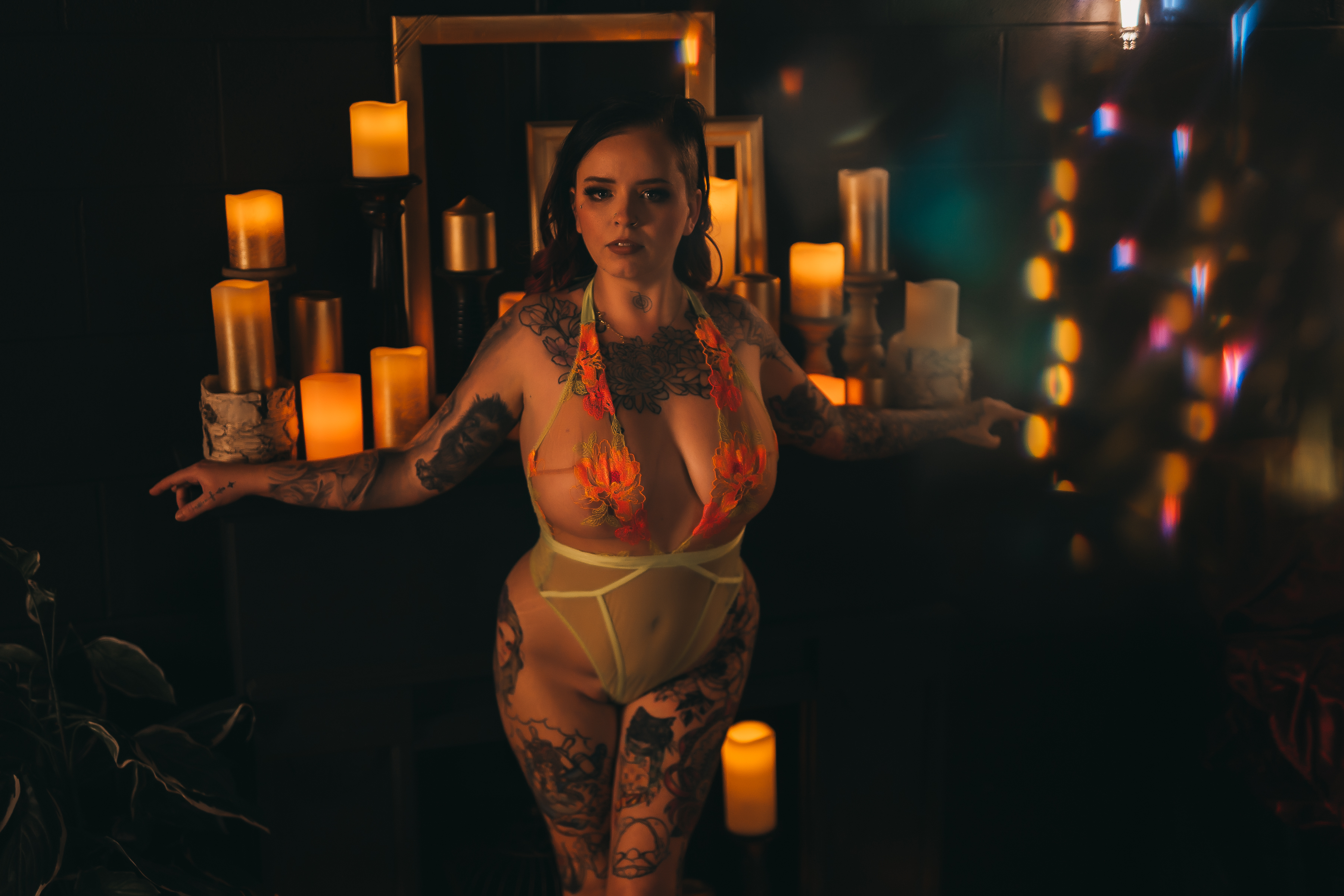 "Where should I buy outfits?"
If this isn't one of our all-time favorite questions!! We LOVE outfit shopping. Of course we have a few favorite stores that are featured in our client closet (*Remember* We carry an assortment of lingerie for client use here in the studio with sizes ranging from XS-5X), but we have created a LARGE list of stores for clients to check out! It really all comes down to the vibe of your session. That being said, to rattle off a few of our favorite shops: Honey Birdette, Lounge, Aerie, Torrid, Ashley Stewart, SavageXFenty.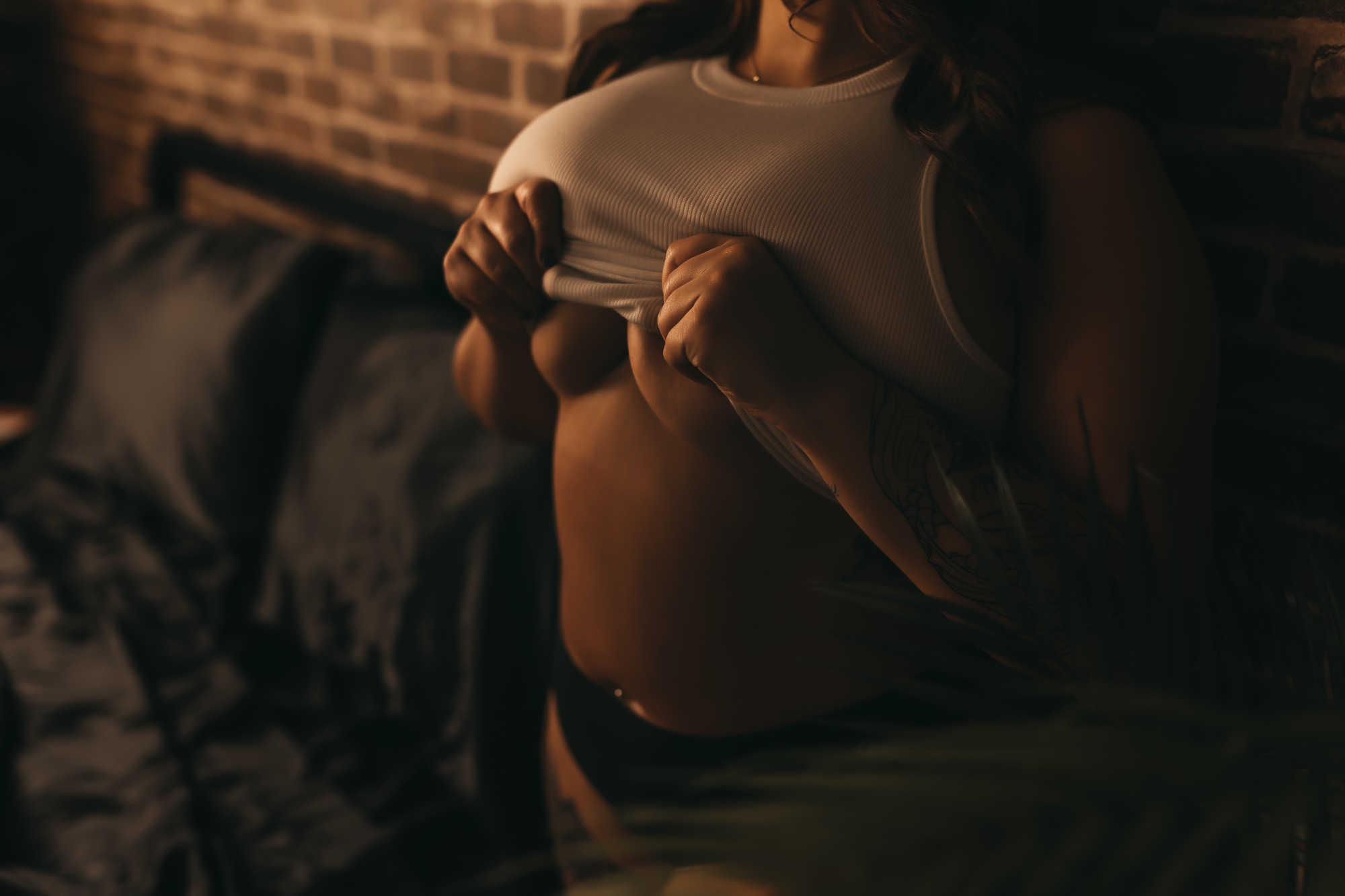 "What type of products do you have?"
We offer a variety of luxury albums and products! Our albums aren't just anything you can pick up at Walgreens or on Shutterfly, these babies are imported from Portugal and are absolutely drool-worthy when you see them in person; they're hefty!! They're all hand-crafted and made with leather, faux-leather, or velvet material with tons of different customization options to really make them your own!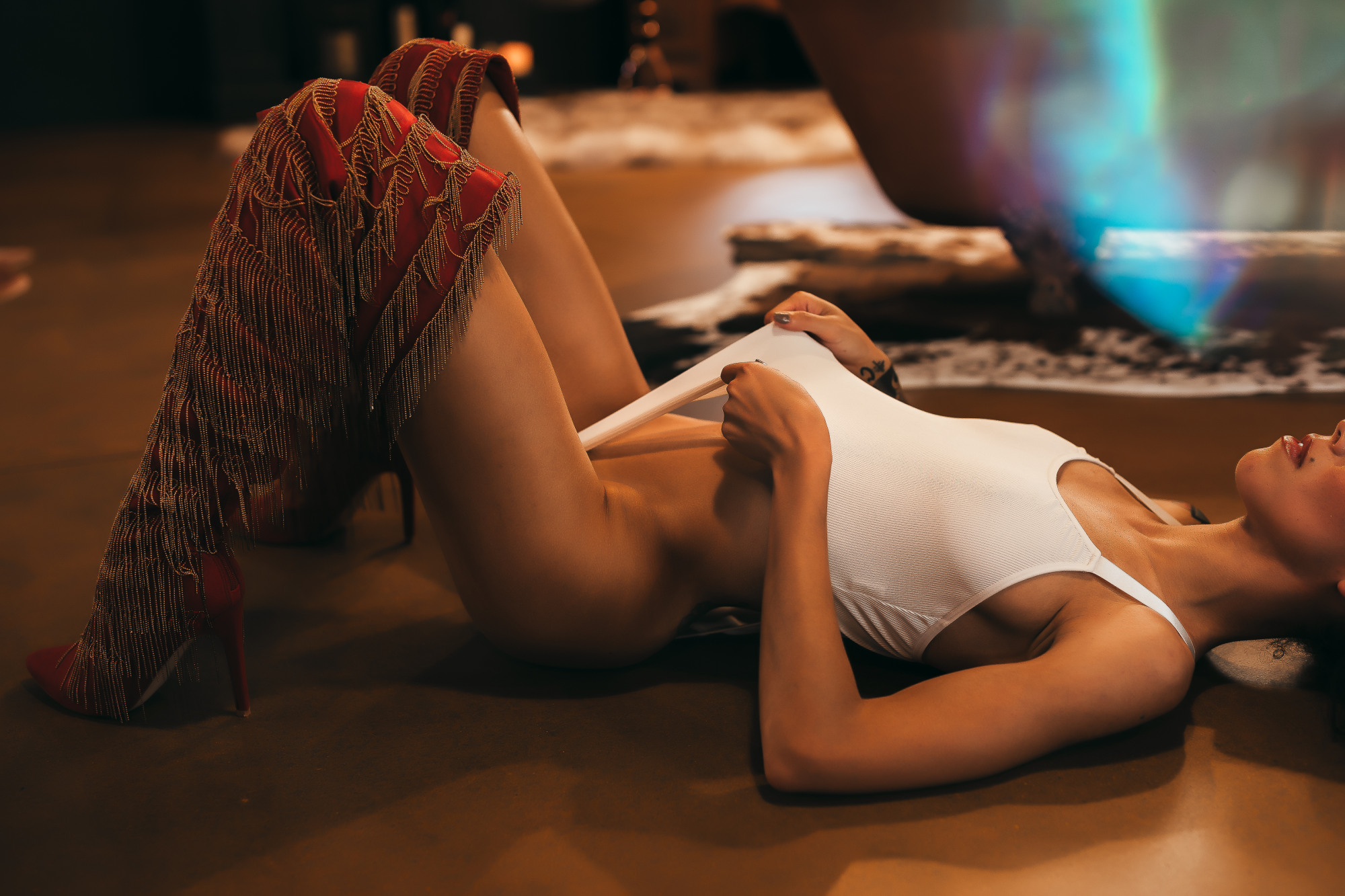 "Do you offer digitals?"
All of our collections include a variety of print products with customization options as well as a few digitals! There are of course collections that include ALL of your final edited images. We also have an A La Carte Menu to choose from as well. With all of the options we offer, it can be difficult to choose, which we are always happy to talk them through with you, should you need assistance choosing!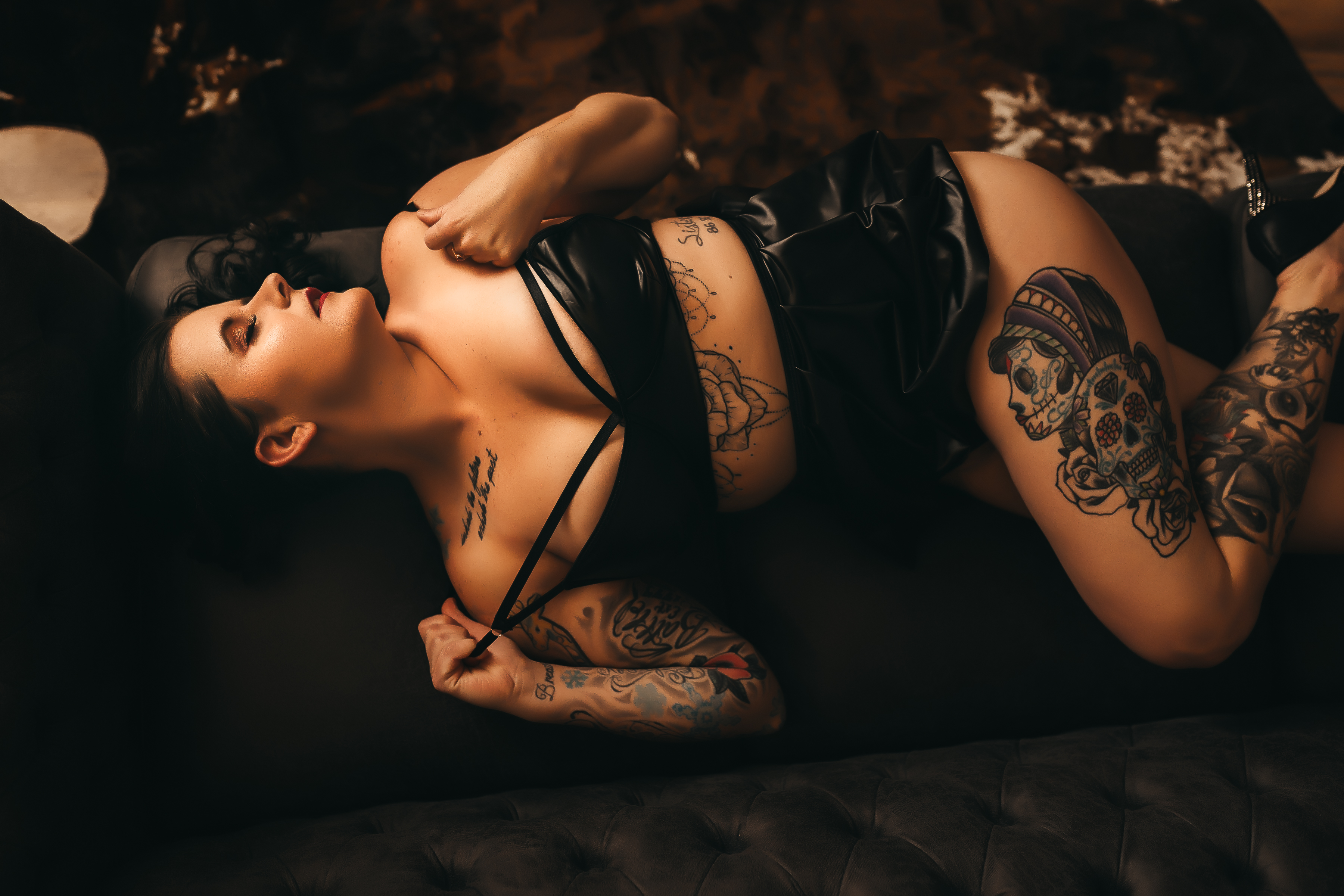 "I'm freaking out!! How can I calm my nerves?"
Nerves are all part of the experience! We always say that it would be weird if you WEREN'T nervous!! The nervousness at the beginning of your photoshoot make seeing your images for the first time, that much more of a "WOW, that's me!?" moment.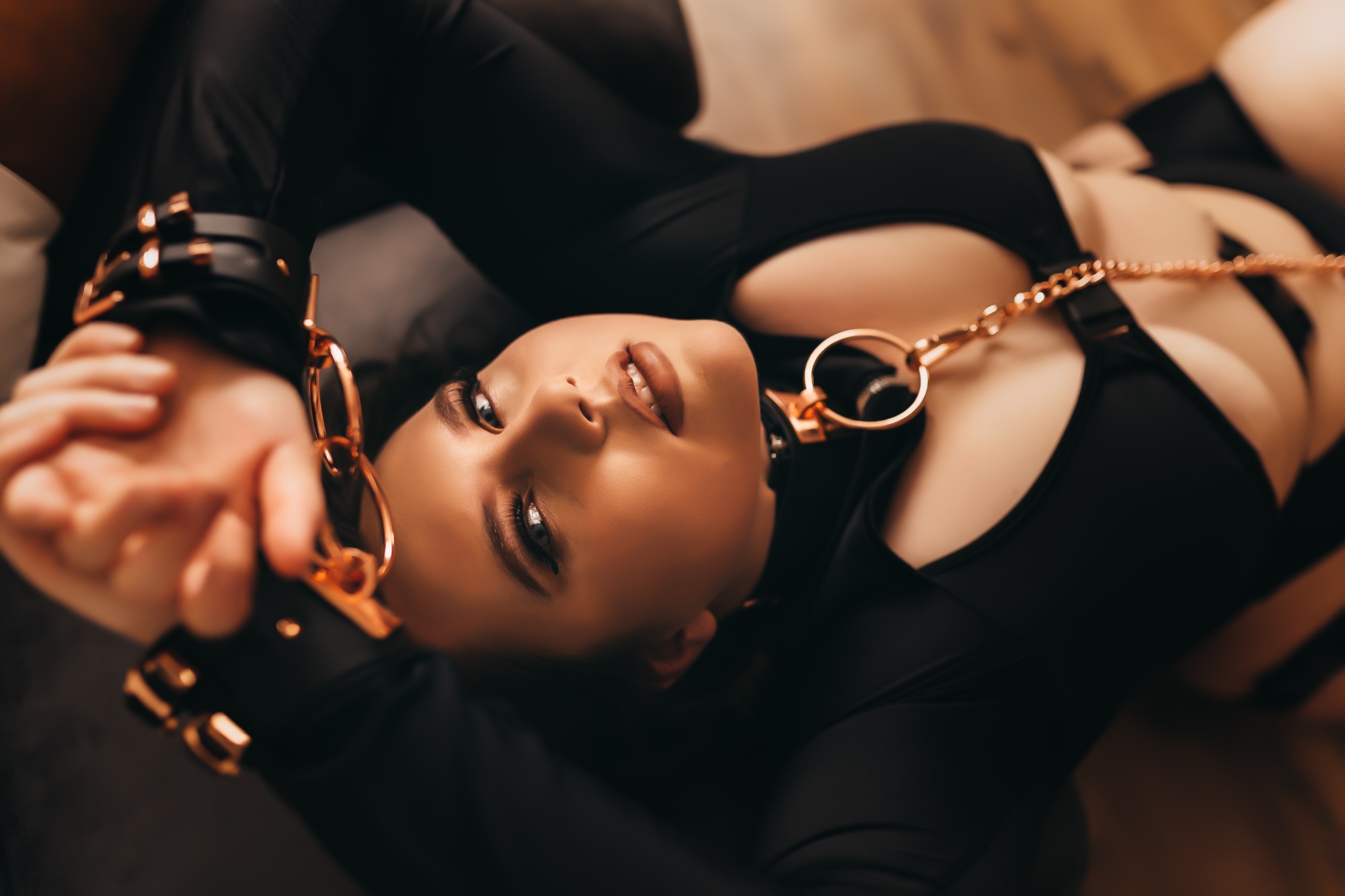 "How many outfits should I bring?"
None, some, or all! We have a fully stocked Client Closet for you to utilize during your session. We carry sizes XS-5X and have a few accessories as well. You can rely completely on the client closet, you can bring pieces from your own wardrobe at home, or you can bring all of the pieces. How many outfits you get totally depends on the collection you decide to purchase. If you are just fulfilling the studio minimum, you will get 2 outfits. Should you decide to pre-purchase a collection, you will be getting at least 3 outfits, and it just goes up depending on collection purchased! You will have the opportunity to come in prior to your session to try on Client Closet options, just to help ease those pre-session nerves, if you wish. As always, we are here to help if you have a hard time deciding!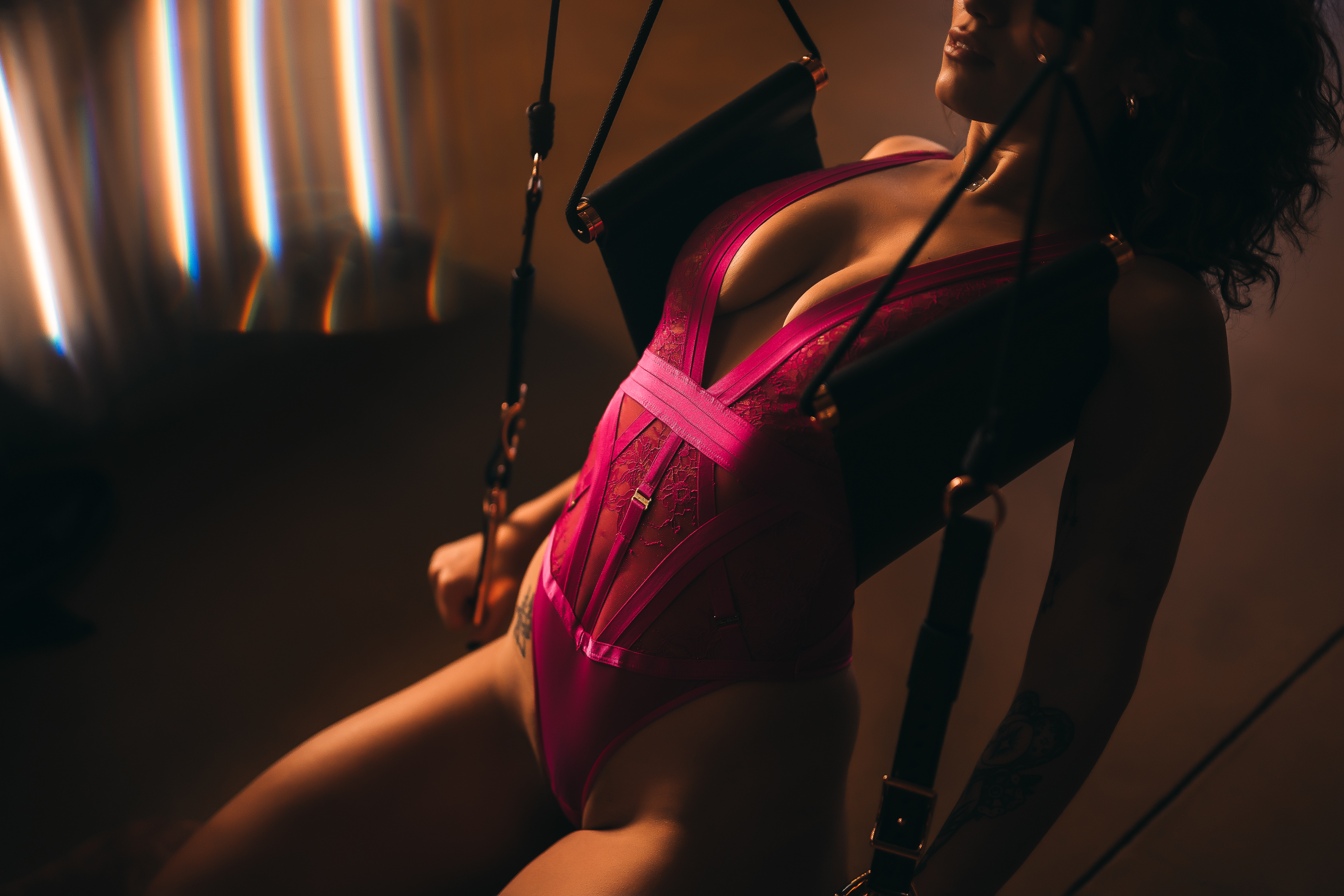 "Should I get to my shoot early?"
We always say, plan to be early, so you are on time. As you know, weather and traffic can be unpredictable. We want you to arrive SAFELY to your session. If you plan to be here about 10 minutes early, that should give you enough time if you run into a snag. But our main thing is COMMUNICATION. If you are running late, just send us a text so we know when to expect you. Drive safely and get ready for the experience of a lifetime!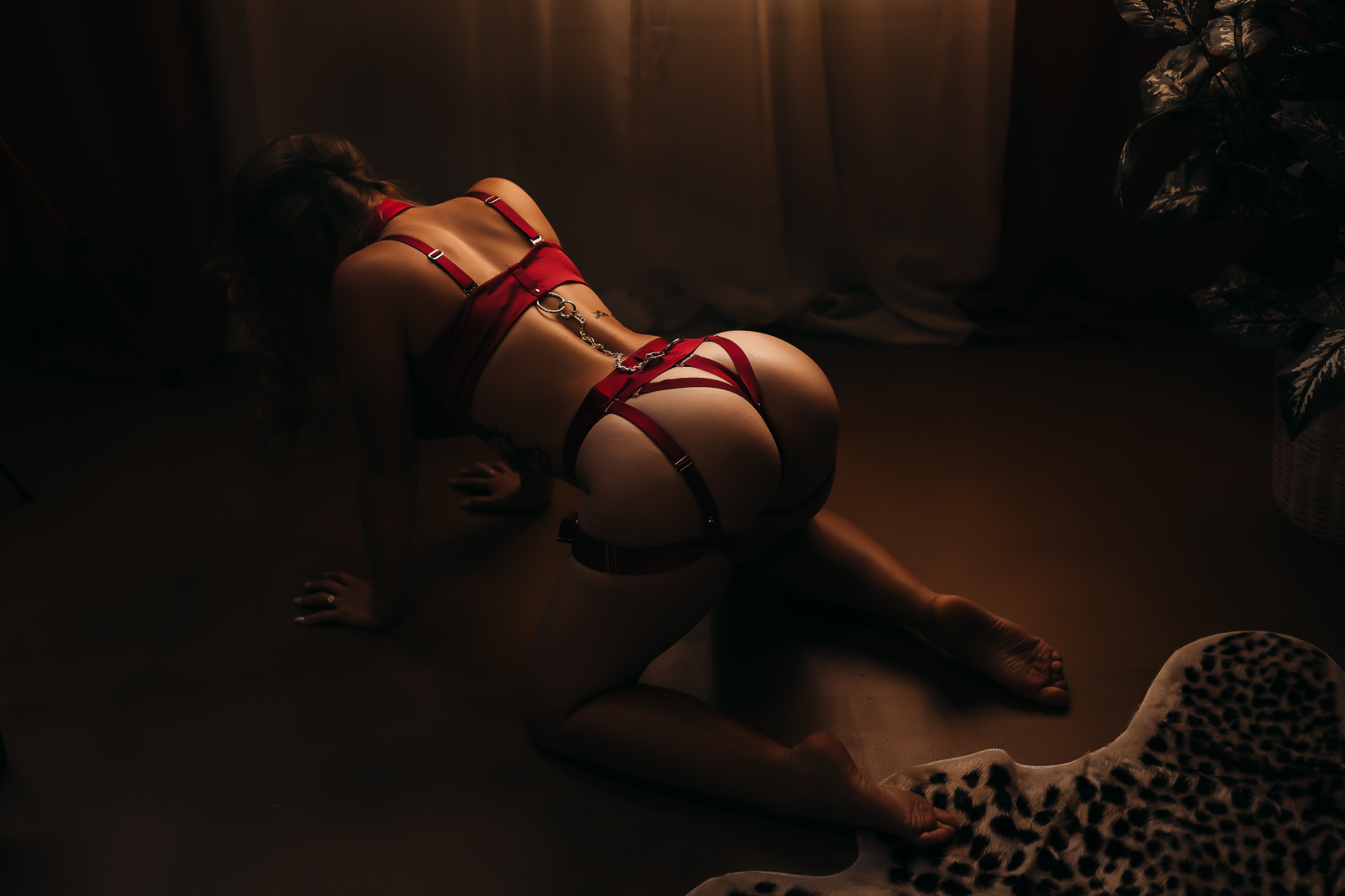 "Where is your studio located?"
We have two studio locations! (Thank you, Army!) Our main studio is located in Fairbanks, Alaska right off of Airport Road. Our second location is located on the East Coast in Manchester, Pennsylvania. We actively book both locations throughout the year, so be sure to reach out if you have any questions!
Want more info on our luxury boudoir sessions?
Fill out the form below!
Custom HTML/CSS/JAVASCRIPT